Indoor Activities For Kids
Indoor Activities For Kids To Burn Energy & Learn!
As a parent, it can be challenging to come up with new and engaging indoor activities to keep my son Lincoln entertained.
On days when it's too hot, cold, or rainy to play outside, it's essential to have a few go-to activities up my sleeve to keep him happy and prevent boredom.
But indoor activities aren't just about passing the time – they can also be educational and help to burn off excess energy.
These indoor activities for kids at home are great ways way to keep your infants, toddlers, or preschoolers entertained on a rainy day, plus they are great to help the whole family interact with each other throughout the week.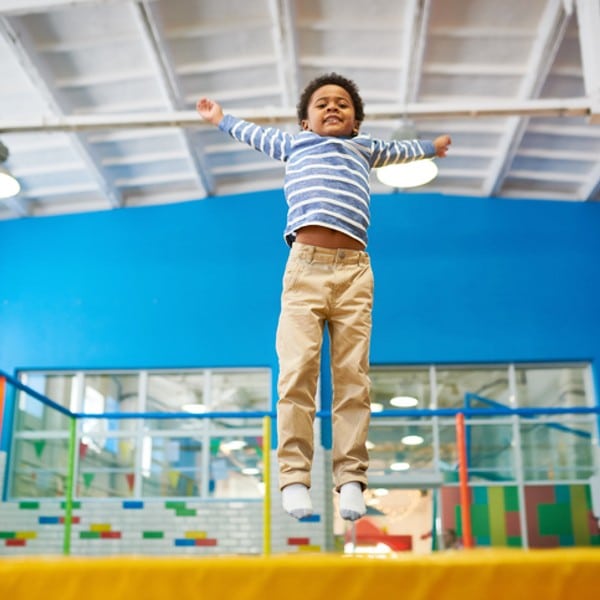 Our Favorite Indoor Activities for kids
It can be challenging to come up with indoor play ideas on the spot, and that's why I put together a list of my favorite kid-friendly activities. Take a look at the list below to find great indoor activities for kids of all ages!
What Are Indoor Activities For Kids?
As a mom, I know how tricky it can be to keep our little ones engaged and entertained, especially during those chilly winter months or rainy days when we're all cooped up indoors.
I've found that it is important to have a set of go-to fun indoor activities in my pocket to keep my kiddo busy and engaged on cold or rainy days.
Indoor activities are the perfect way for our children to let their creativity and imagination run wild. These pursuits can range from arts and crafts, puzzles, and games to whipping up yummy treats in the kitchen, conducting fascinating science experiments, and engaging in educational activities.
What Are The Benefits Of Indoor Activities For Kids?
Who doesn't love watching their little ones stay active and develop simultaneously? Keeping our little ones engaged and entertained can be challenging when it is cold or rainy outside. I try not to let my son watch too much T.V. when we are stuck inside the house, but the truth is that it can be challenging to come up with educational and fun ideas on the spot.
The good news is that over the years, I have found so many indoor activities that make it easy to keep him entertained and engaged in learning, even when we're at home. Indoor activities offer a variety of benefits that can help children develop physically, emotionally, and intellectually. Here are some of the benefits that indoor kids activities offer younger children and even older children:
Promote physical activity and fitness: Indoor activities such as games and sports provide a fun and engaging way for kids to stay physically active and healthy, even when the weather outside is not ideal. This is important for kids with a lot of energy and need to burn it off.
Provide a safe and controlled environment for exploration and learning: With indoor activities, kids can explore and learn without the risk of getting hurt or getting into trouble, which is especially important for young children who are still developing their motor skills.
Encourage creativity and imagination: Indoor activities, such as arts and crafts or role-playing games, allow kids to express themselves in new and exciting ways and develop their creative skills. This can also improve their self-confidence and self-esteem.
Develop problem-solving skills: With games and puzzles, kids are challenged to think critically and solve problems, which helps them develop their critical thinking skills and confidence.
Foster social and emotional development: Indoor activities allow kids to interact with others and build relationships, which is crucial for their social and emotional development. This is especially important for kids still learning to navigate social interactions and build meaningful relationships with others.
Offer a fun and educational environment: With so many indoor activities available, there's always something fun and educational for kids to do, which can help keep them engaged and entertained and promote their overall development. As a parent, I love being able to provide this kind of environment for my child.
Lincoln loves to explore outside and burn off extra energy on his bike or running around.
But when it's raining out, or we can't spend time outdoors, he can stay active while learning with indoor activities designed just for kids to enjoy right in our home!
Common Indoor Activities For Kids FAQs
What are some indoor activities for kids to stay entertained during bad weather?
Engage kids in board games, arts and crafts, indoor scavenger hunts, and building forts with blankets. You can also have them read books or do fun science experiments.
How can I keep my kids physically active indoors?
Encourage them to dance to music, set up an indoor obstacle course, try yoga or follow exercise videos designed for kids. Indoor sports like mini-basketball or soccer can also be fun.
What are some educational indoor activities for kids?
Engage kids with educational apps or interactive online learning platforms. Conduct hands-on science experiments, solve puzzles together, or encourage them to explore their interests through research and projects.
How can I promote creativity and imagination indoors for my kids?
Provide art supplies and encourage drawing, painting, or crafting. Set up a pretend play area with costumes and props. Engage in storytelling, and use building blocks or LEGO to fuel their creativity.