106 Amazing STEAM Activities For Kids
Ready to turn your home into a fun-filled STEAM lab for your kids?
Discover 106 easy and engaging STEAM activities designed especially for parents like you to use at home. These hands-on projects will spark your child's curiosity and cultivate a love for Science, Technology, Engineering, Arts, and Math.
Whether it's fascinating science experiments or exciting engineering tasks, these activities offer a unique way for your little one to become a STEAM superstar right from your living room.
No lab coat required—just your enthusiasm and a willingness to explore a world of endless learning opportunities with your child!
Let's get started and unlock the power of STEAM together!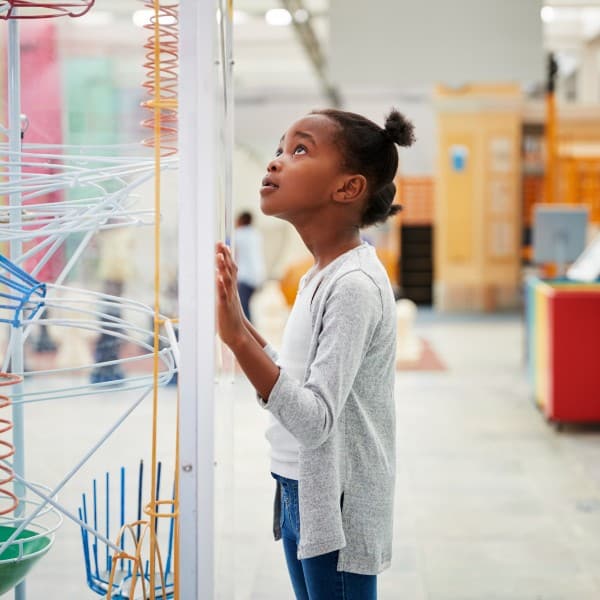 Our Favorite Steam activities for kids
Unleash your child's imagination with our handpicked selection of favorite STEAM activities!
From mind-boggling math puzzles to thrilling science experiments, they'll have a blast while learning essential skills. Watch as they explore, create, and grow into future innovators!
Why Is STEAM Education Important For Children?
STEAM education is essential for children because it teaches them skills like problem-solving, reasoning, and understanding math. It also helps them prepare for the future by teaching them things like engineering and computer programming.
Children need to be engaged as they learn, and STEAM education is ideal because it encourages active (hands-on) experiences to support a child's learning experience. While engaging in these projects, your little ones will develop a sense of critical thinking, communication, and vocabulary.
I was initially confused about the benefits of each part of a STEAM framework, so I want to share how I differentiate the different aspects and how they each support creative thinking:
STEAM's foundations are essential for all children to learn, but it is important to note that parents must make a concerted effort to tie the skills being taught back to the lessons the child should learn.
Common STEAM ACTIVITIES FAQs
How do you make science fun for kids?
Pique the interest of kids in science with fun and interactive experiments! Let them explore their culinary side by playing around with food, get outside to discover nature's secrets firsthand, join a club filled with like-minded peers, or even let them make a huge mess. Encourage questions from a young age and provide plenty of reading material – both topics promise endless possibilities for exploration.
What is a STEAM activity for children?
STEAM is an innovative field that blends the four disciplines of Science, Technology, Engineering, Arts, and Math to tackle real-world issues. Through inquiry-based activities designed by students themselves, STEAM encourages creative problem solving solutions for any obstacle!
What are the top science projects for kids?
Kids can experience a collection of easy, fun experiments that will entertain them for hours! From amplifying a smartphone's sound to racing balloon-powered cars and creating rock candy crystals – it's all here. You can even send teabags flying or repel glitter using dish soap! So get ready for some fascinating and educational discoveries as you blow up bubbles bigger than ever.
What is STEAM in basic science?
STEAM embraces a more holistic approach to education, combining the creative arts with traditional STEAM subjects like science, technology, engineering, arts, and mathematics. This interdisciplinary method encourages learners to think critically and examine issues from multiple angles.