Are you looking to celebrate a milestone for your little one? Preschool graduation is a great way to mark the end of a wonderful journey of learning, growth, and development.
As a mom knee-deep in glitter and construction paper, I feel all the emotions knowing my son will soon be a preschool graduate. It's such a special time, and I want to make it memorable!
With our ultimate guide, you can plan a memorable and meaningful graduation ceremony for your child's special day. Together, let's make it a day you'll never forget!
Innovative Ideas for a Memorable Preschool Graduation Ceremony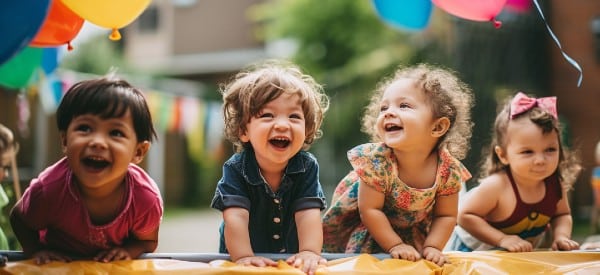 You want to make your preschool graduation ceremony a truly memorable event. To do this, you'll need to incorporate music, set up a photo booth corner, create some creative classroom party favors ideas, and have activities for the kids to get their energy out.
With this guide, you'll have the ultimate plan for a unique and special celebration to ensure your graduating class has a day they'll never forget.
Incorporate Music in the Ceremony
Incorporating music into your preschool graduation ceremony is a great way to make the day even more special. Create a playlist of meaningful graduation songs for the ceremony, such as inspirational ballads or cheerful tunes. This will make the day even more memorable and meaningful for graduates and their families.
Music can also be used to transition between different parts of the ceremony. Pick songs that evoke emotion and will set the right tone for graduation day.
Set up a Photo Booth Corner
Set up a photo booth corner at your graduation ceremony for a fun and unique way to capture memories of the special day. Make it special with a picture frame, props, and a backdrop.
Decorate the photo booth with graduation-themed items and encourage your guests to take lots of pictures. Create a memorable graduation photo for your preschooler to cherish for years to come.
Have fun and make the most of this special day!
Classroom Party Favor Ideas
Surprise your classmates with creative and fun party favors for your classroom celebration!
From arts and crafts, to snacks and trinkets, there are plenty of ideas to make your preschool graduation memorable.
With some creativity and imagination, you can find the perfect party favors to make your preschool graduation an unforgettable event!
Have Activities For Kids To Get Energy Out
To make your classroom celebration fun and exciting, incorporate activities that allow kids to get their energy out!
During the preschool graduation ceremony, have the kids participate in energizing activities, like a scavenger hunt or a relay race. This will help the child's life be remembered after the event.
You can even create DIY activities, such as an obstacle course or a dance-off, to make the day unforgettable.
Crafts for Enhancing Learning During Graduation Preparations
You can make your preschool graduation a memorable event by incorporating fun and creative crafts into your preparations.
From DIY handprint invitations to designing a graduate banner and printing certificates, there are various graduation craft ideas that can be used to enhance your learning experience.
Let's explore these craft ideas to make your graduation a truly special event.
Various Graduation Craft Ideas
Crafting can be a great way to add a unique and personal touch to your preschool graduation. Express your creativity and get the kids involved in making decorations.
You can create a graduation cap, picture frames, personalized banners, and creative centerpieces.
These graduation crafts will make your special day even more memorable!
DIY Handprint Invitations
Surprise your guests with handmade invitations created with your little one's handprint!
Read on to learn how to craft a special memento your preschoolers can keep for years to come.
Gather your supplies and let your creativity come alive as you craft these one-of-a-kind handprint invitations.
With a few simple steps, you can create a memorable keepsake your guests are sure to cherish.
Design a Preschool Graduate Banner
Congratulations! Show your preschooler how proud you are of their accomplishment by creating a special banner to mark their graduation. Here's what you need to make it happen:
Pre-k graduation banner
Free printable decorations
Glue or tape
Grad-themed items
Download a pre-made template or design your own – the options are endless! With the right supplies, you can make the perfect banner to celebrate your preschooler's graduation and make it a memorable day.
Printable Certificates for Preschool Graduation
Show your appreciation for your preschooler's hard work with printable certificates to mark their graduation.
Make your pre-k grad feel special with a printable certificate. Choose from a variety of designs, all of which can be printed from your home.
These certificates are the perfect way to commemorate the occasion and add a special touch to the graduation party.
Make the day even more memorable with these printable certificates!
Fun-filled Preschool Graduation Activities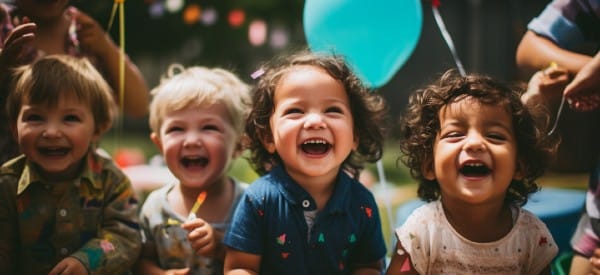 You're almost ready for your preschool graduation! To make the day extra special, why not try some fun-filled activities?
Make a tasty treat with a chocolate graduation cap snack.
Create a handprint graduation owl.
Take a unique sidewalk chalk photo.
Make some graduation mason jars.
Set up a photo booth!
These activities will make your preschool graduation a day to remember!
Chocolate Graduation Cap Snack
Create a delicious graduation treat with a chocolate graduation cap snack! Make the preschool graduation day extra special with this easy-to-make snack.
Here's what you'll need:
Chocolate candy melts
Colored frosting
Pretzel sticks
Memory book
Instructions included: this edible craft will be a favorite among preschool graduates and graduation gifts.
It'll be a memorable way to commemorate the special occasion!
Handprint Graduation Owl
Personalize your preschooler's graduation by making a handprint graduation owl! This keepsake will be a lasting reminder of your child's time spent at preschool and a great way to thank their teacher on the last day of school.
All you need is some construction paper, paint, and a marker. Simply trace your child's handprint onto the paper, cut it out, and glue it to a larger piece of paper along with two small circles for eyes and a beak.
Paint it in your child's favorite colors and write a special message from your preschooler to their teacher. This is a fun and easy way to make a lasting memory!
Sidewalk Chalk Photo
Capture a unique moment with a sidewalk chalk photo! Make a fun design on the sidewalk and have your child stand in the design. Take a picture of your child in the chalk artwork and have a lasting memory of this special time.
Create an editable graduation program, picture book, and more. Get creative and have fun! Don't forget to share your photos with friends and family.
Transition to the next project of creating graduation mason jars.
Graduation Mason Jars
Show off your creativity with a fun graduation mason jar craft!
Mason jars are a great way to commemorate a kindergarten graduation.
Decorate the jar with tassels, ribbons, and other decorations.
Fill it with candy or small gifts, and it becomes the perfect personalized graduation gift idea.
Create a memorable keepsake that your little one will cherish for years to come!
Photo Booth
Create a fun and unique photo booth for your kindergarten graduation party! Take silly pictures with props and decorations to make the event even more special.
Set up a backdrop, supply props like tiaras, boas, and sunglasses, and provide cupcakes for a snack.
Add a slideshow of memories and create a scrapbook to capture the day.
Your guests will have a blast with this memorable activity!
Bubble Party
Have a blast at your kindergarten graduation with a bubble party! Perfectly suited for little graduates, this extra special activity is sure to leave everyone with fond memories.
Set up a bubble machine and provide bubble wands for your guests to create a celebratory atmosphere. If your budget allows, make it even more fun by providing bubbles of different colors and shapes.
The bubble party will be a great way to make your preschool graduation even more memorable.
Transitioning into the next section, let's explore the possibilities of having themed preschool graduations.
Themed Preschool Graduations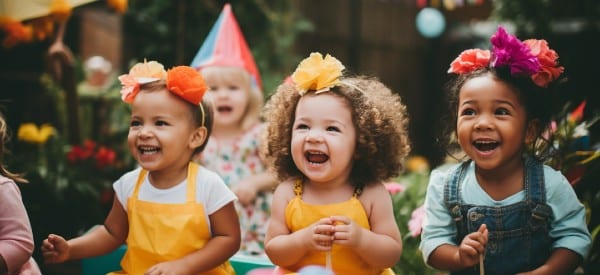 You've come to the right place if you're looking to throw a memorable and fun preschool graduation for your child!
Why not consider some themed graduations to make the event even more special?
We've got you covered with ideas for a Rainbow Theme, Outer Space Theme, Superhero Theme, Bright Future Theme, and Hollywood Theme.
Each of these themes is sure to make your little one's graduation day extra special and create lasting memories.
Rainbow Theme
Decorating with a rainbow theme for your preschool graduation will make it truly special. Let your kiddo's big day shine with a vibrant array of colors!
Here's what you'll need to get started:
Bright balloons in every color of the rainbow
Streamers, confetti, and banners
Colorful cupcakes and treats
A rainbow-themed dress for your little one's special day!
Outer Space Theme
Make your little one's special day out of this world with an outer space theme!
Give preschoolers a day to remember by decorating with planets, stars, astronauts, and rockets.
Use Dr. Seuss books as inspiration for activities like creating alien costumes and playing themed games.
Finish off with stickers of planets, stars, and rockets to create lasting memories.
Your preschooler will be over the moon with a day of outer space fun!
Superhero Theme
Make your little one's special day even more memorable by going with a superhero theme! From Amazon, you can find a variety of decorations, costumes, and props that will capture your child's imagination and help them feel like the hero of the day after all their hard work.
Here's what you'll need to create an amazing superhero graduation:
Capes
Masks
Balloons
Personalized decorations
Your preschooler will feel like a real superhero when their special day is complete!
Bright Future Theme
Help your little one celebrate their bright future with a fun and festive graduation party!
From the decorations to the activities, make sure the day reflects their growth and achievements over the past year.
Get creative with the theme and pick supplies that emphasize the significance of their first day of school, back to school, and end of the year.
Make it a memorable occasion that will stay in your child's heart forever!
Hollywood Theme
If your preschooler is ready to move on to the next school year, why not make their big day stand out with a fun Hollywood-themed graduation?
Here are a few ideas for you to consider:
Decorate the room with stars, spotlights, and movie posters.
Greet guests with a red carpet and paparazzi-style photos.
Serve snacks and refreshments in a concession stand.
Have each graduate walk the red carpet in their own mini Oscars ceremony.
With a bit of planning, you can give your preschooler a graduation to remember!
Preschool Graduation Gift Ideas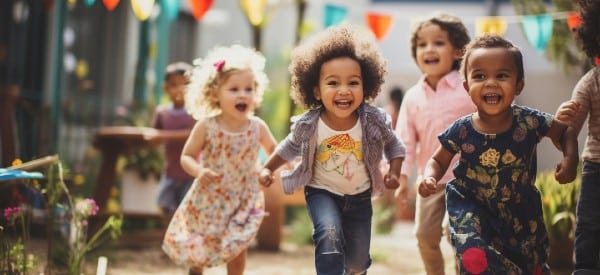 Graduating from preschool is a big deal and a special occasion that deserves celebrating! Show your graduate how proud you are with a thoughtful gift to remember the milestone.
From "I Wish You More" to a Preschool Autograph Book, Rubber Duckies, a Photo Frame, and Buckets Of Fun, you'll find the perfect token of your appreciation.
Your grad will be thrilled with a gift that commemorates their preschool graduation in a meaningful way.
Preschool Autograph Book
You'll want to make sure you have a special keepsake to remember your preschool friends by, so why not create an autograph book?
Gather some paper, markers, and a folder for each child to keep their ABC autographs in. Have the children design the cover of their book.
Then, have them write their name on each page and draw a picture.
Ask them to then pass the book around for their friends to sign with their name and a special message.
This way, each child will have a lasting reminder of their beloved friends.
Rubber Duckies
Rubber duckies make a great addition to any preschool graduation celebration! Here's how:
Pick out a variety of rubber duckies for students to choose from.
Write thoughtful messages for each duckie.
Have students pick out their duckies and read their special messages.
Offer rubber duckies as party favors for guests to take home.
It's a sweet way to commemorate the occasion and create lasting memories.
A Photo Frame
Create a lasting memory of the special occasion by giving each student a personalized photo frame!
Let the children pick their favorite frame and add a special photo of them with their friends or family. This will provide a memento of the day that they can take home and cherish forever.
Make sure to snap a group photo of the class with their frames in hand. This will bring smiles to everyone's faces and help capture the joy of the day.
Plus, it will transition nicely into the next section about 'buckets of fun'.
Buckets Of Fun
Fill each student's bucket with activities and treats to make the day extra special! Give them fun crafts, puzzles, and coloring books to get creative.
Add in some yummy snacks to keep them energized. Include a personalized keepsake like a mini diploma or t-shirt.
Don't forget to add some confetti for an extra special touch! Graduation day will be a blast with these buckets of fun!
Let's move on to the next section of our guide: songs to play at preschool graduation.
How Can You Make Graduation Outfits Fun And Creative?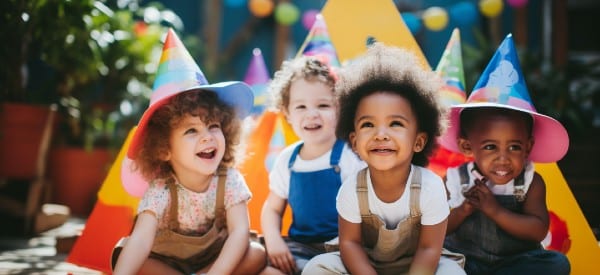 You can make graduation outfits fun and creative by letting the preschoolers design their own clothing or accessories. Here are some ways to make it happen:
Give them fabric markers to create unique and personalized designs on their clothes.
Let them make their own accessories, such as hats, necklaces, or bow ties.
Encourage them to wear something special, like a family heirloom or favorite item of clothing.
Add a splash of color with matching ribbons or colorful scarves.
Conclusion
Congratulations! You've done it! You've created a memorable preschool graduation that your students, family, and friends will cherish for years to come. Now it's time to sit back and bask in the joy and pride of a job well done.
As the graduates look back on their special day, you can be sure they will remember the fun, warmth, and pride that was shared. It is an occasion that will be remembered for years to come.
Now, it's time to celebrate!
Frequently Asked Questions
How Much Should I Budget for a Preschool Graduation?
The amount you should budget for a preschool graduation depends on several factors, such as the size of the event and the activities you plan to include. You should also consider whether or not you want to provide food or party favors.
Generally, you should plan to spend at least $50 to $100 per child for a preschool graduation. However, costs can vary from school to school and you should check with your school for specific pricing.
How Long Should the Preschool Graduation Ceremony Last?
The preschool graduation ceremony should be like a well-crafted story, with a clear beginning, middle, and end. It should last no more than an hour, allowing enough time for each student to receive the recognition they deserve.
Each moment should be savored, with meaningful transitions that keep the audience engaged. Through thoughtful planning, you can create a ceremony that is both meaningful and memorable.
As you craft the ceremony, use language that inspires the audience and speaks to the accomplishments of the children. By adding personal touches and special traditions, you can create a ceremony that celebrates the graduates in a way that is unique, meaningful, and memorable.
What Is the Appropriate Age for Children to Start Preschool?
When it comes to deciding when to start preschool, there is no one-size-fits-all answer.
Generally, children should be at least three years old when they start preschool, as they need to have developed basic social and cognitive skills.
However, some children may be ready for preschool as early as two years old, while others may not be ready until they are four or older.
It is important to take into account factors such as your child's physical and emotional maturity, their attention span, and their social skills.
It is also important to consider the type of preschool, as some may have stricter requirements than others.
What Type of Gifts Should I Give to Graduates?
When it comes to giving gifts to preschool graduates, one way to make the celebration extra special is to give personalized gifts.
For example, you could give each graduate a framed picture with their name on it, or a personalized mug with a special message of encouragement. These gifts will show the graduates how proud you are of them and serve as a lasting reminder of this special day.
Additionally, consider giving the graduates something symbolic of their transition, like a special book or a toy that will help them in their next stage of development.
Keep in mind, the goal is to make the graduates feel special and proud of their accomplishments.
How Can I Make the Graduation Ceremony Special for the Graduating Class?
You can make the graduation ceremony special for the graduating class by incorporating unique elements.
Consider personalizing the ceremony for each student by highlighting their individual accomplishments, such as their favorite hobbies or activities.
You could also incorporate music that is meaningful to the graduates, such as a song that was popular when they graduated.
Finally, create a slideshow of photos of the graduates that captures their time in preschool and allows them to look back fondly on the memories.
Doing so is sure to make their graduation ceremony an unforgettable experience.